Providing Colorado Banquet Facilities
The Currier Inn offers a unique setting for your banquet, dinner, or private function, with an intimate atmosphere that does not exist anywhere else in Greeley. We cater to both small and large groups and offer a variety of menu options and catering styles. Whether you are planning a baby or bridal shower, rehearsal dinner, office party, anniversary, fund raiser, or graduation party, The Currier Inn can accommodate you.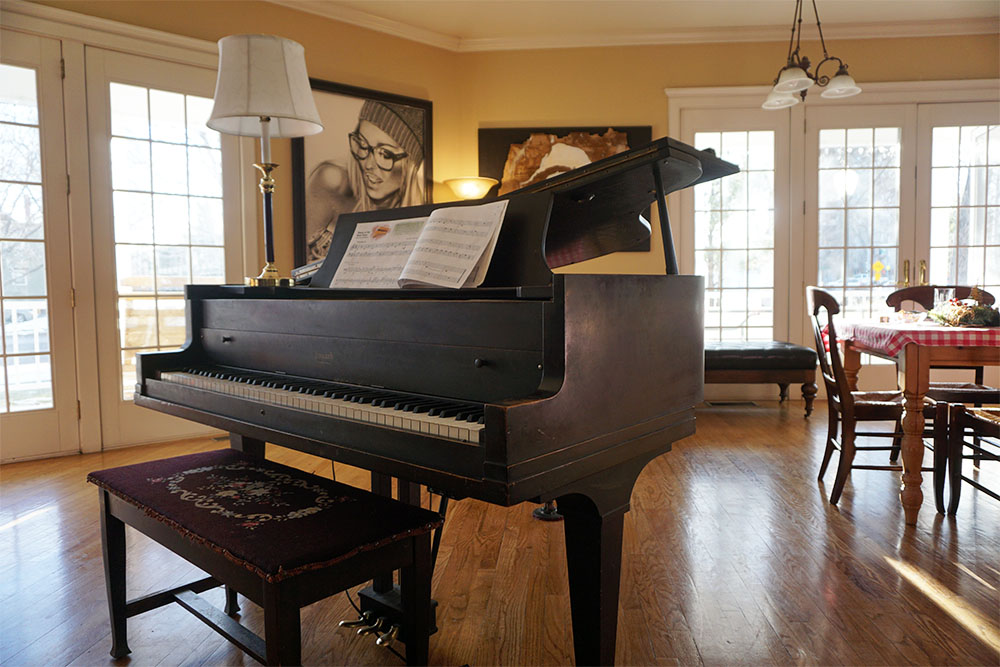 In the summer months, our 360-degree wraparound veranda becomes an extension and makes a perfect space for cocktails.
The three-story spiral staircase makes a stunning backdrop to your event and impresses the most discerning of guests.
In the fall and winter, the Inn becomes a warm and comfortable retreat from the harsh weather.
Relax in a comfortable chair by the fireplace after dinner. Christmas at the Inn is magical. Our twenty-foot tall Christmas tree reaches up through the staircase and adds a festive touch to your holiday event.
Let us help you plan a perfect event, be it a murder mystery weekend, a wine tasting, a family reunion, a costume party, or Holiday event! The options are endless, and of course, you and your guests can always spend the night!
Please note that we also host our own events from time to time. Please contact us directly for a consultation on availability and planning.
We Welcome Colorado Wedding Receptions and Weddings
Celebrations of love are one of our favorite things. Our beautiful inn has hosted many Colorado wedding ceremonies and receptions, and we would be proud to make your wedding plans complete.